Turn on the heat, and here comes the dust.  Your HVAC system worked full-time during the summer.  The ducts and HVAC system are full of dirt that has accumulated inside.  You can smell it when you turn on the heat for the first time. You know the smell. It smells a bit like burned toast. You most likely have guests coming over for the holidays. Although you might have gotten used to the smell, if you could smell it, they can smell it.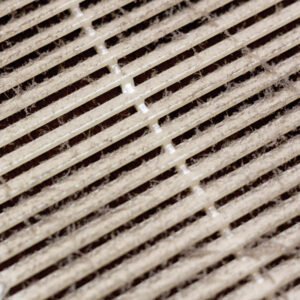 You think, not my furnace… I changed my filter.  The filter only catches big particles.  And if the filter gets blocked the dirt bypasses the filter.  Mold, fungus, and other contaminants can grow inside.  It is the perfect environment.  Just as you have your dryer vent cleaned (even though there is a filter) you need to have your ducts professionally cleaned by Mr. Duct Cleaner.
You cannot easily clean it up yourself.  Wiping off your return and your vent covers are not going to fix it. The easiest way to get the dirt out of your ducts is to call the professionals at Mr. Duct Cleaner and schedule your professional HVAC system cleaning.
Our specially trained technicians use equipment specifically designed to thoroughly clean your ducts and your entire HVAC system. We spread plastic down to cover your personal things and our technicians wear booties to keep your floors clean.  After cleaning your entire system, we can apply an odor neutralizer to fog your heating and cooling ducts and improve your indoor air quality.
This is the perfect time to schedule your cleaning.  It typically takes half a day and our franchisees have flexible schedules.  Contact us for your free estimate.