Welcome Austin North Mr. Duct Cleaner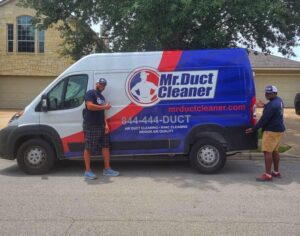 Austin North Mr. Duct Cleaner owners Mathieu and Sandra Soubie today announced they have obtained their E2 Visa documents and have arrived in the United States to continue managing their company on location.
"We are extremely pleased to be returning to the United States and are ready to grow our business in the Austin North territory.  We are grateful for the work and dedication of our team and are ready to join them in Austin. In France, each time a home is sold the duct and HVAC system must be cleaned.  We are excited to bring that habit to Austin North."
Mathieu and Sandra Soubie are the owners of the Mr. Duct Cleaner Austin North.   Since March of 2022, Mathieu and Sandra Soubie have been improving indoor air quality all over their territory which includes the areas of:
Round Rock
Pflugerville
Jarrell
Georgetown
Cedar Park
Leander
Brushy Creek
Liberty Hill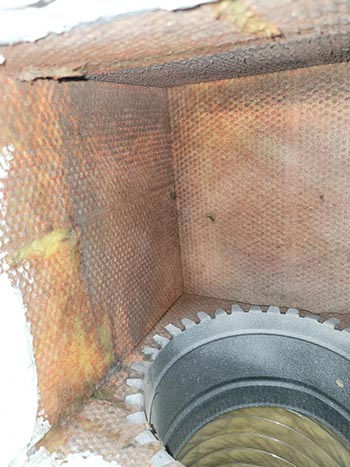 They have developed, with the help of Team Support at Mr. Duct Cleaner Franchise Systems, a trained team of professional technicians to meet the needs of HVAC and duct cleaning as well as offering other indoor air quality products and services.  They utilize specifically designed equipment to clean the dirt, dust, VOC, and fungal growth out of your HVAC and duct systems.
Referral Partners
They work with referral partners in the restoration industry, mold inspection, mold remediation, HVAC companies, carpet cleaning, plumbing, and design companies.  Also, drywall and floor companies, general contractors, and especially Mr. and Ms. Homeowner who are in need of cleaner indoor air.  Mr. Duct Cleaner performs both residential and commercial duct and HVAC system cleaning, as well as installs Aerus Air Scrubbers for improved indoor air quality
If you have had a water event, have done some remodeling, have lots of indoor animals, or have someone living in your home that is sensitive to dust, dander, and mold contact Mr. Duct Cleaner Austin North for your FREE estimate.
We do NOT bait and switch and Mr. Duct Cleaner franchisees have performed over 13,000 jobs to date.  Mathieu and Sandra stand ready to help you, with a little French flair added.
Whether you're in the 512 area code or 737 area code, give Mr. Duct Cleaner a call and let them go to work for you on your next commercial or residential duct or HVAC cleaning project.